10th News: All Illinois Residents Now Eligible for the Vaccine
Greetings from Washington.  After a busy winter session, culminating in the passage of the American Rescue Plan, Congress returns to the Capitol this week to, among other things, begin work on the American Jobs Plan and the American Families Plan. Much work remains on crafting the details, but taken together, these initiatives will help restore the country to health and chart a course for lifting up our nation and ensuring our children's future prosperity and security.
Still, while we plan for our future, we also need to act now to beat back the pandemic and get back to "normal." Key to achieving that goal is accelerating vaccinations. The big news this week is that o all Illinois residents 16 and over are now eligible to get vaccinated. With the help of the American Rescue Plan, more sites continue to open up, including mass vaccination locations in Des Plaines and now Deerfield and Round Lake. Illinois has already put over 7 million shots in arms. Last week, Illinois broke records for three straight days in a row for the number of COVID-19 vaccinations administered in a single day.
I encourage you to get the vaccine as soon as you can. It is our best hope for beating back this virus and having life return to normal. More information about how to get vaccinated is included below and on my website.
Keep reading for more information on vaccines, what's going on in Washington and around the Tenth District. And for a summary of last week, I hosted a Facebook Live conversation on Friday that you can watch here.
VACCINATION UPDATES
 As I mentioned above, all Illinois residents 16 and older are now eligible to receive a vaccine. As the American Rescue Plan continues to help put more shots in arms, I am glad to see that 22.4% of Illinois residents have been fully vaccinated. However, please know that demand still exceeds supply and it could be some weeks before you are able to get an appointment.
More detailed information about how and where to sign up for vaccine appointments can be found on my website.
New Vaccination Site Opens at Deerfield's Patty Turner Center
The Patty Turner Center in Deerfield is now taking vaccination appointments through AllVax. Anyone living or working in Lake County is eligible to receive a vaccine at the Patty Turner Center. The site will offer all three COVID-19 vaccinations currently approved (Moderna, Pfizer and Johnson & Johnson). Learn more information about the Patty Turner mass vaccination site here.
WHAT'S HAPPENING IN WASHINGTON
 This week in Washington, the House will take up several important pieces of legislation important to the American people. We will vote on the Paycheck Fairness Act to guarantee women equal pay for equal work and legislation guaranteeing protections for health and social service workers.
President Biden Signs Gun Control Executive Orders
Last week, President Biden signed several executive orders to curb gun violence in our nation, including an order to prevent the sale of 'ghost guns' which allows purchasers to avoid federal background checks by buying unassembled firearms online. As a lead sponsor of the Ghost Guns are Guns Act, I was excited to see the President take this step making it more difficult for criminals to buy illicit, untraceable guns on the internet.
America's gun violence problem impacts all of us, our families, and our communities. Sensible reform of our gun laws is absolutely necessary to reduce the scourge of gun violence afflicting our nation, and every day we delay means more people will fall victim and more communities will be torn apart. I will continue to work with my colleagues and the Biden administration to take strong, positive action to keep all Americans safe.
AROUND THE TENTH
Celebrating COVID-19 Testing Advancements at Abbott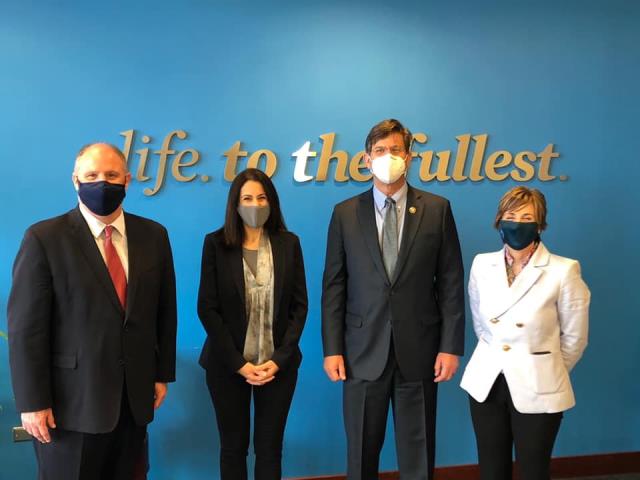 Abbott, headquartered in the Tenth District, has been at the cutting edge of developing COVID-19 tests since the pandemic began. On Friday I had the privilege of touring their COVID-19 test manufacturing facility, where I was able to learn about their latest project –  developing a test that can be purchased over the counter –  that they are manufacturing out of a new site in Gurnee. Widespread COVID-19 testing is just as important as vaccinations in beating back this virus, and I commend Abbott for their work to make testing more accessible.
Taking a Stand Against Asian Hate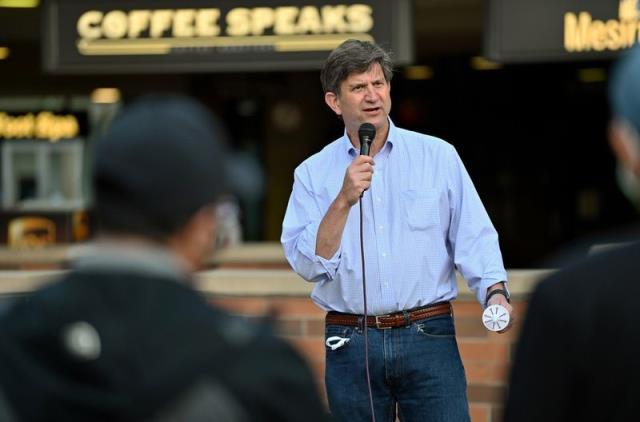 Photo by Karie Angell Luc // Pioneer Press
Since the pandemic began, hateful rhetoric has contributed to a surge in hate crimes against Asian-Americans, with tragic consequence. Last week I was proud to join Lake County Treasurer Holly Kim, Lake County Board Member Paras Parekh, and other local officials from Lake County to speak out against hate and show our unwavering support for the AAPI community. We must end the violence now.
Prioritizing Vaccine Equity
Ahead of Illinois opening vaccinations up to all residents 16 and over this week, I met with Cook County Board President Toni Preckwinkle and Cook County Health Department CEO Israel Rocha, Jr. last week to discuss making sure that the distribution process is fair and equitable. Now that eligibility has opened up, it's critical that we get as many people vaccinated as quickly as possible.
ICYMI: Round Table on Practical Solutions to Mental Health During COVID-19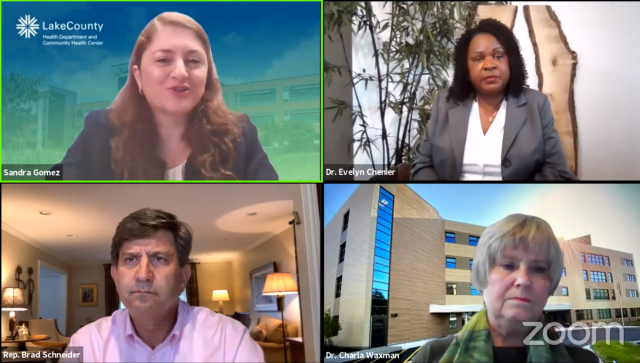 During the pandemic, many of us have faced unique challenges or social isolation that has taken a toll on our mental health. Last week I sat down with three special guests to discuss practical solutions to taking care of mental health during COVID-19: Dr. Evelyn Caples Chenier from Family First Center, Sandra Gomez from the Lake County Health Department, and Charla Waxman from Lake Behavioral Hospital.
Watch a recording of the round table here.
Metra Now Expanding Service on 3 Lines
As Chicagoland continues to rebound from the COVID-19 pandemic and more of the region's residents return to work, Metra is adding service on three of its lines – the BNSF, Milwaukee District North and North Central Service – beginning yesterday, April 12. Two trains on the
Milwaukee District West Line also will see minor adjustments. Read more here.
Applications for the Congressional Art Challenge due this Friday, April 16th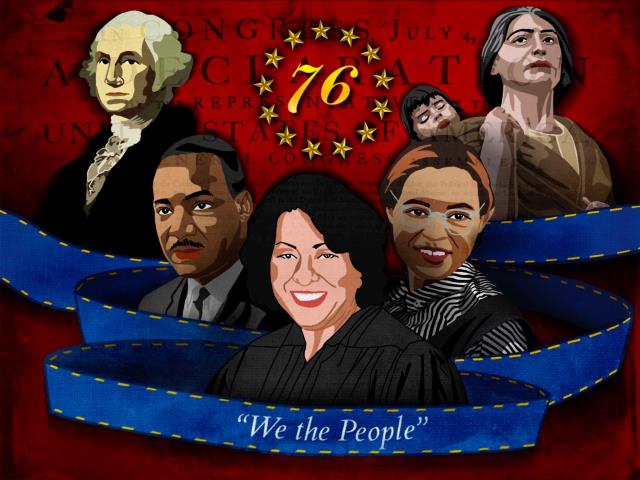 Last year's winning artwork, submitted by Janette Martinez-Tolention from Waukegan High School.
Applications for this year's Congressional Art Competition are now open! This year's theme is "Unity," and students are encouraged to interpret the theme however they wish. The winner will have their artwork displayed in the U.S. Capitol for one year.
Applications are due this Friday, April 16th. For more details and the link to the application form, please visit my website.
RESOURCES AROUND THE DISTRICT
FEMA Providing COVID-19 Funeral Assistance
Beginning today, FEMA will start accepting applications for financial assistance for funeral expenses incurred after Jan. 20, 2020 for deaths related to COVID-19. The assistance is limited to a maximum financial amount of $9,000 per funeral and a maximum of $35,500 per application. Please find more information at FEMA's COVID-19 Funeral Assistance website or call 844-684-6333 for help.
Apply for Lake County COVID-19 Rental Assistance Program
 Lake County renters who face financial hardship related to COVID-19 can now apply for the new Lake County Federal Emergency Rental Assistance (FERA) Program, which provides help for individuals paying rent and/or utility bills.
To qualify for help, residents must: pay rent in Lake County, have a COVID-related financial hardship, be at risk of homelessness or housing instability, meet income guidelines based on household size, and provide appropriate documentation.
More information and the application can be found here.
Collect your 2017 Tax Refund
The IRS currently has refunds totaling $1.3 billion for people who never claimed their 2017 tax refunds. If you didn't file a 2017 federal income tax return, you can still claim your refund if you file your 2017 income tax return by May 17, 2021.
If you were eligible for the Earned Income Tax Credit in 2017 and did not file a return, you can still receive the EITC retroactively if you file by the May 17th, 2021 deadline.
Learn more on the IRS website.
IN CLOSING
It is great news that Illinois has now opened up vaccine eligibility to all residents over 16. Although it may still be a few weeks before everyone is able to get an appointment, I am glad that so many of our friends and family members will now be able to get vaccinated. If Illinois continues its current pace of vaccinations, we will be well on our way to achieving President Biden's goal of family celebrations by the 4th of July.
As always, I hope that you and your loved ones are well. I look forward to seeing you again in person as soon as it's safe.
Onward,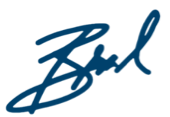 Bradley S. Schneider
Member of Congress