10th News: COVID Relief for Illinois Communities
The big news of the week is that the Senate passed President Biden's American Rescue Plan. Once signed into law, the American Rescue Plan will accelerate and expand the distribution of vaccines, will send direct payments to struggling American families, will extend unemployment insurance through the summer for those without jobs, give help to small businesses, provide resources for school to open and operate safely, and deliver resources to local governments and communities. The Plan has strong support across the country—Democrats and Republicans alike—because it brings us together as one country united to beat this pandemic.
On the vaccine front, more and more people are getting their shots, and more places across the state are offering appointments. This weekend, I visited Lake County's mass vaccination site at the County Fair Grounds. I was so impressed to see the meticulous organization that is providing 1,000 vaccinations daily. I was also excited to learn last week about the FEMA mass vaccination site opening March 10 at the United Center (UC), with capacity to serve 6,000 people a day, 42,000 people a week.
Not surprisingly, the UC spots, initially open to the entire state, were quickly filled. There's no question we still desperately need more doses. Consequently, for now, the UC site will focus on Chicago residents. Meanwhile, I am focused on getting more vaccines for Lake and suburban Cook counties as soon as possible. If President Biden is right, we should have enough supply for everyone in the county within 10 weeks.
In addition to delivering much-needed COVID relief for the American people, the House will take up several other important bills this week:
Protecting Workers' Rights: I am proud to be an original cosponsor of H.R. 842, the Protecting the Right to Organize (PRO) Act of 2021, which is comprehensive legislation to strengthen workers' rights to join a union and collectively bargain. This bill includes several vital provisions to protect workers, including authorizing monetary penalties for companies who violate a workers' right to bargain.
Establishing Universal Background Checks: Even one life lost to gun violence is one too many. This week the House will vote on bipartisan legislation to expand universal background checks and ensure that no one who shouldn't have access to a gun is able to get one. A second bill will close the "Charleston Loophole."
 Keep reading for more about my vaccination site visit, COVID-19 updates, and information about what's happening around the district and in Washington.
VACCINATION UPDATES
Touring Lake County's Largest Mass Vaccination Site
On Sunday I toured the mass vaccination site at the Lake County Fairgrounds in Grayslake with Mark Pfister, the Executive Director of the Lake County Health Department. The site is Lake County's largest vaccine distribution center, capable of vaccinating up to 1000 people per day.
We are seeing progress as vaccine numbers continue to rise, and I was impressed by what I saw at the Lake County Fairgrounds mass vaccination site. Still, there remain roadblocks that we need to overcome. President Biden's American Rescue Plan will create a national mass vaccination program, which will help communities like those in Lake and Cook Counties get shots in arms faster.
Lake County residents 65 and older eligible in phase 1B can make an appointment at the site by signing up through the county's AllVax portal.
I would also like to extend a special thank you to the site's volunteers, without whom these vaccination improvements would not be possible. Below, I'm with Bob Honeywell, one of the thousands of volunteers helping with Lake County's vaccination efforts.
How to Get Vaccinated
More than 1 in 6 people in Illinois have now received their vaccine. And the numbers are improving: Lake County will receive 11,000 vaccines next week. Cook County will receive 22,800 vaccines the week of March 1 and 40,500 vaccines the week of March 8. However, please know that demand far exceeds supply and it will be several weeks before everyone gets an appointment.
The vaccine information below can also be found on my website.
How to get vaccinated:
If you have not yet registered on your county website, please do so soon. Lake County residents should be using AllVax and Cook County residents have their own portal here. Once you are registered, you will be notified when your group is up to be vaccinated.  And when it is your turn, please get vaccinated.  The vaccines are safe, effective and our best hope to beat back the virus and get back to "normal."
Currently people in Phase 1A and Phase 1B are eligible to receive the vaccine.
Register for a vaccine appointment with the government:
The Illinois Department of Public Health has a vaccination locator webpage for COVID-19 vaccination sites. A total of 134 new locations state-wide have been added since February 4, for a current total of 517 locations open to the public across the State. The State is partnering with Kroger, Wal-Mart, Meijer, Mariano's, Walgreens, Jewel-Osco, and Hy-Vee pharmacies to provide vaccinations as well. 
If you are a veteran and receive your medical care from the VA, you can register at Captain James A. Lovell Federal Health Care Center. They also have a hotline number: 224-610-3899. If you are a veteran who might be interested in getting care at Lovell and have never received care at a VAMC, you can now enroll online here.  
Cook County seniors and essential frontline workers can register for a vaccine appointment at Des Plaines' new mass vaccination site at the old K-Mart at 1155 East Oakton. Schedule an appointment at vaccine.cookcountyil.gov or call 833-308-1988
North Chicago and Waukegan Seniors age 65+ can register for a vaccine appointment at Greenbelt Community Center; 1215 Green Bay Rd in North Chicago.  Please call (847) 582-136 or email vaccine@northchicagocommunitypartners.org with your full name, phone number and birthdate.
Waukegan seniors 65+ who reside within a 10-mile radius of Oak Street Health Clinic can now also make vaccination appointments at Oak Street Health Clinic, 3210 Grand Avenue, Waukegan, IL 60085. Call 847-244-9242 with your name, address, phone number, and date of birth to make an appointment.
Again, you can find more information, reference data regarding COVID and various assistance programs on my website.
How the American Rescue Plan Helps Illinois
In addition to more vaccines and $275 million for distribution in the state, The American Rescue Plan will bring approximately $13.5 billion to the Illinois.  This includes, among other things, $1,400 direct payments to individuals, unemployment insurance extension through September for the almost 800,000 residents still out of work, $5 billion for K-12 schools, $1.3 billion to support child care providers, $7.5 billion for front line workers and $5.7 billion for local governments. Additional resource will also be available to small business to extend the lifeline to help them through the pandemic.
On Friday, I joined Fox 32 Chicago to talk about why Congress must pass the American Rescue Plan and deliver COVID relief for Illinois communities.
Watch the full interview here.
WHAT's HAPPENING IN WASHINGTON
Changing Systemic Racism in Law Enforcement
In the months since George Floyd was brutally murdered by a police officer, communities across the nation united to demand justice and change. His death may have been the spark, but the true force motivating these protests was the systemic racism that harms Black Americans every day.
I am proud that my colleagues in the House once again passed the George Floyd Justice in Policing act to constructively change the culture of law enforcement, hold police accountable and build trust between law enforcement and the communities they serve. We cannot allow this moment to pass without real change.
Watch my speech on the House floor in support of the George Floyd Justice in Policing Act here.
Strengthening Our Democracy
At a time when our democracy is under threat like never before, we must reaffirm our democratic commitment to 'We the People.'
Last week, the House passed H.R. 1, the For the People Act, which will expand voting rights, restrict dark money in politics, and hold elected officials accountable. I am proud to vote for this landmark legislation to ensure a brighter democratic future for all Americans.
You can learn more about the For the People Act here.
AROUND THE TENTH
Celebrating Black History Makers
Last week I hosted my first-ever Fireside Chat: I sat down with Illinois State Senator Adriane Johnson, Waukegan Mayor Sam Cunningham and North Chicago Mayor Leon Rockingham to discuss the theme, "Black History Makers." Since all three of these special guests are Black History makers in their own right, we had a wonderful, thought-provoking conversation on what it means to be a Black leader in the community.
If you missed it, you can watch the full fireside chat here.
Tax Assistance Resources
Especially during the pandemic, it's crucial that people can access the tax preparation help they need to navigate the complex process of filing taxes.  Last week I hosted a webinar with representatives from the IRS and from Taxpayer Advocate Services to raise awareness about tax assistance options available in the district. Watch the webinar here.
Lake County residents can call 211 to find local VITA sites. Residents in Cook and Lake County can use the IRS location finder or the AARP location finders linked below to find tax help.
IRS Location Finder
AARP Tax-Aide Location Finder:
Lake County 211
Wrapping up the week on Facebook Live
I also recorded a virtual town hall on the last week in Washington that you can watch here.
Attend SBA PPP Office Hours
The SBA Illinois District Office is here to help you navigate the Paycheck Protection Program. Join them this week for office hours and get your questions about PPP answered. They will host office hours daily until PPP closes on March 31. You can find a PPP lender by going to Lender Match or by searching for PPP lenders near you here. 
Sign up for office hours this week below: 
Browse other events hosted by the SBA Illinois District Office here.
ComEd Increases Bill-Assistance Options for Those Struggling to Pay Utilities
If you are struggling to cover energy expenses, ComEd is offering a variety of financial assistance options. They offer assistance programs for residential customers with household incomes of up to 250 percent of the federal poverty level; as well as activated and deployed members of the U.S. Armed Forces, National Guard, Reserves and honorably discharged veterans. There is also financial assistance available for nonprofit organizations.
To learn more, call 1-800-334-7661 or learn more at www.comed.com/paymentassistance.
Cook County Offering Emergency Rental Assistance
If you are a suburban Cook County resident struggling to pay your rent or utilities, the Cook County Emergency Rental Assistance program can help. The program pays up to 12 months of missed rent and utility payments and up to 3 months of future rent payments.
Applications open soon. Learn more here.
IN CLOSING
As always, I hope that you and your loved ones are healthy and well.
I want to emphasize that I appreciate how many people are frustrated by the long wait for vaccines.  I also want to remind you that we are moving closer every day to getting things back to normal, so please, be patient and don't let your guard down. Continue to wear a mask (or better yet double mask), wash your hands frequently, and watch your social distancing.  If we work together, if we stay diligent, my hope is that we can once again be together in person to celebrate summer.
Onward,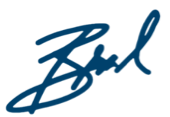 Bradley S. Schneider
Member of Congress