10th News: Expanding Vaccine Eligibility
Last week was rather quiet with the holidays. I hope that you had nice Passover and Easter, and were able to spend time with loved ones—either in person or virtually. Personally, one of the silver linings of the new virtual platforms was being able to be together with 16 members of my family, including my sons and parents, for a Passover Seder literally reaching from California to Maryland.
Last week was a good week on the vaccines front.  According to the CDC, more than 167,000 vaccine doses have been administered and we are now vaccinating more than 3 million people per day.  More than 40% of the U.S. population over age 18 has received at least one dose of a COVID-19 vaccine. COVID-19 vaccines will open to all Illinois residents 16 or older on Monday, April 12. And today, President Biden announced that every adult in the country will be able to get an appointment beginning April 19. Looking toward this summer, I pray we may once again be able to fully celebrate future holidays in person.
However, we are not there yet. Cases are beginning to rise here in the Tenth District and across the nation. The American Rescue Plan continues to help us get more shots in arms, but until we get everyone vaccinated and fully beat back this virus, please stay vigilant and keep yourself and all around you safe and healthy. Even if you are fully vaccinated, please wear a mask in public. Remember, we are all in this together, and together we will beat back the virus and lift up our communities.
Also, municipal elections are today! Unfortunately, turnout is often low in these local races, but the outcomes decided in these elections impact us all.  Please take the time to review the candidates and get out to vote. Your voice matters!
To learn about elections in your district, visit here for Lake County elections and here for Cook County elections.
Keep reading for more information on vaccines, what's happening in Washington, and what's going on around the district.
VACCINATION UPDATES
As the American Rescue Plan continues to help put more shots in arms, I am glad to see that 18.6% of Illinois residents have been fully vaccinated. We expect supply to increase soon. However, please know that demand still exceeds supply and it could be some weeks before an appointment opens.
Current Vaccination Phase: Phase 1b Plus - Front line workers and/or any adults age 65 and older.

NEW: Higher education staff, government workers, media are now eligible

Beginning April 12: All Illinois residents 16+ years and older will be eligible
More detailed information about how and where to sign up for vaccine appointments can be found on my website.
Highland Park to Offer COVID-19 Vaccination Clinic this Thursday, April 8
The City of Highland Park is hosting a COVID-19 Community Vaccination Clinic on Thursday, April 8, at the Highland Park Country Club (1201 Park Ave W., Highland Park), made possible through a partnership with Jewel-Osco. The City anticipates serving 600 high-risk residents of Highland Park and neighboring communities through this clinic. Highland Park and Deerfield seniors 65 years and older, as well as Highland Park residents eligible under Phase 1A, 1B, or 1B plus are eligible. Call 847-861-7559 to make an appointment.
Vaccinations will be delivered in a single dose (Johnson & Johnson), so only one appointment is needed. Once appointments are fully booked, the City will maintain a waitlist should there be surplus doses.
WHAT'S HAPPENING IN WASHINGTON
Honoring Capitol Police Officer Billy Evans
Every day I am grateful for the brave officers who stand as sentinels protecting our Capitol and everyone one of us who work within its confines. I am devastated by last week's attack, the death of Capitol Police Officer Billy Evans and injury of another. I am praying for a full and fast recovery for the injured officer. My thoughts are with their families, as well as every officer as they mourn their colleague while continuing their appointed duties.
Fighting Climate Change and Promoting Green Infrastructure
On Friday I reintroduced bipartisan legislation, the E-QUIP Act, to help modernize our aging building infrastructure and spur more energy efficient investments. Taking on climate change is a top priority for me and the E-QUIP Act will help make both our buildings and our planet healthier, while at the same time modernizing and improving the tax code.
The E-QUIP Act will not only improve our nation's infrastructure, but it will also reduce energy consumption and lower harmful emissions, leading to a cleaner and greener environment. E-QUIP will save businesses money, create jobs, and reduce emissions to combat climate change.
Supporting U.S. Freight Car Manufacturing and Sustaining Railroad Jobs
Rail is integral to our state's—and our nation's—economy. As this industry faces historic downturn amid the current economic uncertainty, our legislation would help modernize America's fleet while spurring economic demand, on top of environmental and public safety benefits.
That's why last week I reintroduced legislation that will incentivize investment in safer, greener freight railcar manufacturing in the United States. The legislation, known as the Freight RAILCAR Act, will offer tax credits to encourage the adoption of new, more efficient, environmentally-friendly railcars. The legislation will retain American jobs through the pandemic and ensure the sustainability of the North American steel and rail components supply chain.
AROUND THE TENTH
Meeting with Tenth District Principals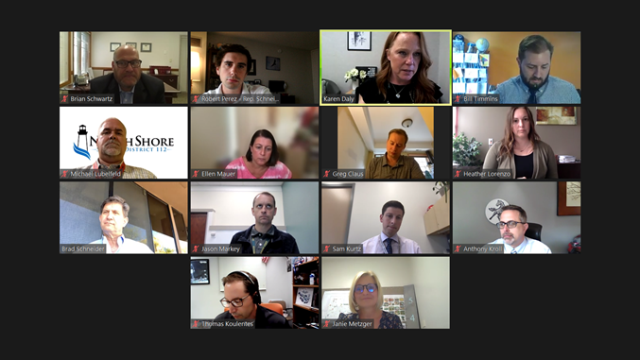 On Monday I met with the Illinois Principals' Association and local principals in the Tenth District to discuss the school reopening process. The American Rescue Plan helps gets kids safely back to school by providing $130 billion in assistance for K-12 schools to update their sanitation practices, educational technology, provide more mental health services for students and staff, and more. I appreciated hearing from our principals about how Congress can best support students, teachers and staff during the transition back to in-person learning.  
Lake County Launches Effort to Prioritize Vaccinating Seniors
From the start of the COVID-19 pandemic, seniors have been at higher risk of severe illness. At this point, 71% of Lake County seniors have received at least one dose and 43% are fully vaccinated. To help vaccinate the remaining senior population, Lake County has dedicated this week to making sure that we all step in and help seniors get vaccinated.
Join Lake County for Senior week events by tuning in to the radio tomorrow or watching their Facebook live conversation on Thursday. You can find more information here.
FEMA to Provide COVID-19 Funeral Assistance
Beginning Monday, April 12, FEMA will start accepting applications for financial assistance for funeral expenses incurred after Jan. 20, 2020 for deaths related to COVID-19. The assistance is limited to a maximum financial amount of $9,000 per funeral and a maximum of $35,500 per application. Please find more information at FEMA's COVID-19 Funeral Assistance website or call 844-684-6333 for help.
Lake County Launches COVID-19 Rental Assistance Program
Lake County renters who face financial hardship related to COVID-19 can now apply for the new Lake County Federal Emergency Rental Assistance (FERA) Program, which provides help for individuals paying rent and/or utility bills.
To qualify for help, residents must: pay rent in Lake County, have a COVID-related financial hardship, be at risk of homelessness or housing instability, meet income guidelines based on household size, and provide appropriate documentation.
More information and the application can be found here.
Cook County Rental Assistance Program Deadline Extended to April 9th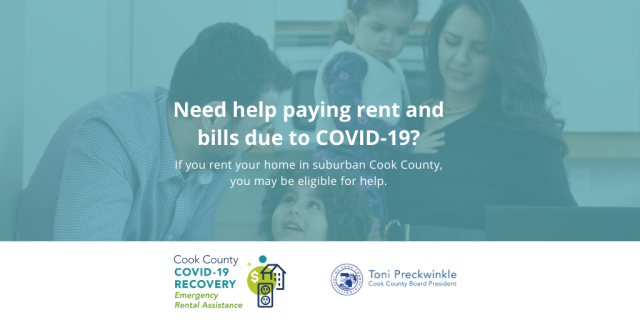 During the pandemic, many people are struggling to pay rent or make ends meet. If you live in Cook County and need help paying your rent or utilities, applications are now open for the Cook County Emergency Rental Assistance program. The program pays up to 12 months of missed rent and utility payments and up to 3 months of future rent payments directly to your landlord or utility provider.
The deadline has been extended to this Friday, April 9. Apply here.
Statewide Virtual Job Fair this Friday, April 9th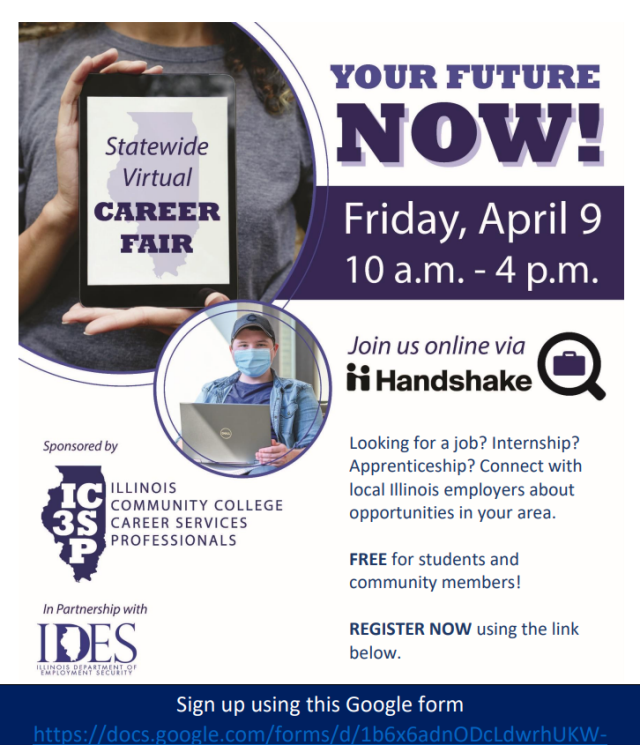 Now more than ever, it's important to connect employers with those looking for jobs. Illinois Community College Career Services Professionals are hosting a virtual statewide career fair on Friday, April 9 from 10 am - 4 pm, open to anyone. Register here.
Apply for the Congressional Art Challenge by April 16th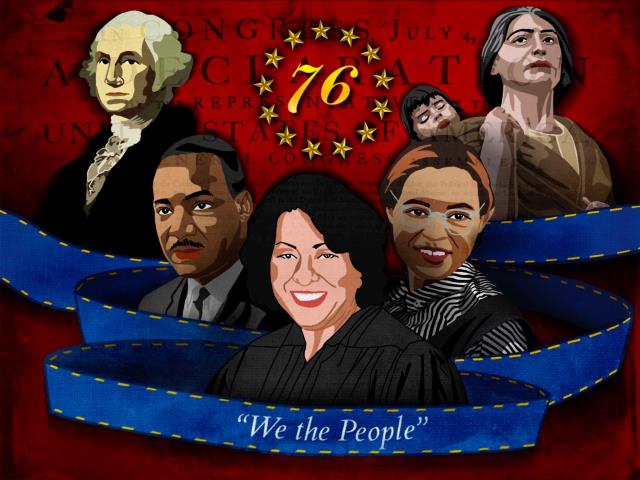 Last year's winning artwork, submitted by Janette Martinez-Tolention from Waukegan High School.
Applications for this year's Congressional Art Competition are now open! This year's theme is "Unity," and students are encouraged to interpret the theme however they wish. The winner will have their artwork displayed in the U.S. Capitol for one year.
Applications are due April 16th. For more details and the link to the application form, please visit my website.
EVENT: Join me this Thursday, April 8th for a Mental Health Round Table
During the pandemic, many of us have faced unique challenges or social isolation that has taken a toll on our mental health. Please join me for a round table on Thursday, April 8 at 6:00 pm as I sit down with four mental health professionals to discuss practical solutions to taking care of mental health. Please register here.
COMMUNITY PROJECT FUNDING
Currently, the House of Representatives is soliciting two types of targeted funding requests for the fiscal year 2022 cycle with deadlines this Friday April 9th. I hope that these opportunities will serve to put federal dollars to work for Illinois families. The new, transparent systems will take the power of allocating these dollars out of the hands of Washington bureaucrats and put it in the hands of the voters who know their needs best.
The first opportunity, Community Project Funding (CPF) is broad and built for funding requests across the appropriations spectrum. The second, Highway and Transit Member Designated Projects, is meant for projects that appear on a state (STIP) or local transportation improvement plan (TIP) from a state or metropolitan planning agency. To learn more about these opportunities, read on below or visit my website.
IN CLOSING
I hope that you were able to get out and enjoy the nice weather this weekend and enjoy the holiday season. I mentioned last week that Easter heralds the arrival of spring, and it is starting to feel more and more like spring every day.
As always, I hope that you and your loved ones are safe, healthy and well.
Sincerely,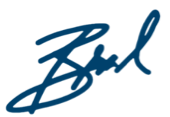 Bradley S. Schneider
Member of Congress