10th News: Get Vaccinated Today
Last week our country marked the first 100 days of President Biden's administration. He took office in the midst of the worst health and economic crisis of our lifetimes and immediately set to work addressing the challenges we face. In his first 100 days, he worked with Congress to pass the American Rescue Plan, deliver 220 million shots into people's arms, and is now focused on restoring American jobs, supporting American families, and guaranteeing that America wins the 21st century. Last Wednesday, in his first address to a joint session of Congress, President Biden laid out a clear, bold vision for America's future.
To honor the many health care workers who have been on the front lines fighting this pandemic from day one, I was proud to have Mark Pfister, the Executive Director of the Lake County Health Department, as a special guest for last week's address. Before the speech, Mark joined me for a Facebook Live where he gave a COVID-19 update and we shared our thoughts on what the President was expected to say in his address. If you missed the conversation, you can watch here.
In addition to the President's speech, a lot has been happening closer to home.  As you hopefully know, anyone over 16 is now able to get a vaccine and many locations are accepting walk ins.   Last week I visited a special "equity" vaccine site at North Chicago High School and a site set up by the James A. Lovell Federal Health Care Center in Waukegan. If you have not yet made an appointment to get your vaccine, please do so as soon as possible. The vaccine is safe, effective and our best hope to beat back this virus.
We are also continuing meeting with individual constituents and small groups, albeit still virtually.  Just last week I had the chance to sit down with several student groups, including the Political Action Club at Highland Park High School, AJC Leaders for Tomorrow and The Mikva Challenge.  I also spoke with the Alliance for Childhood Cancer, the National Foundation for Ectodermal Dysplasia, and a group of Primary Care Physicians. And keeping with the theme of Earth Day, I had a great Facebook Live conversation with the Chicago Botanic Gardens, met with Mayors Sam Cunningham and Billy McKinney, as well as several other mayors involved with  the Great Lakes Cities Initiative, and as part of the Sustainable Energy and Environment Caucus, had a conversation with Energy Secretary Jennifer Granholm.
Last week was also a Committee Work Week with hearings and briefing in Ways & Means, Foreign Affairs and Small Business committees.  One of the most interesting conversations was with former Secretaries of State Condoleezza Rice and Hillary Clinton on restoring U.S. diplomacy.  It was a great, bipartisan discussion on the importance of American leadership on the global state.
Finally, tomorrow I am hosting a round table discussion on reinstating the SALT deduction and the impact the cap is having on our state and local communities.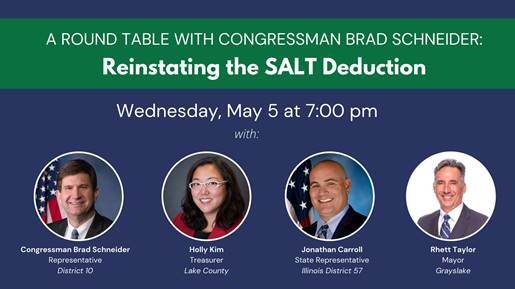 Join me, along with State Representative Jonathan Carroll, Lake County Treasurer Holly Kim and Grayslake Mayor Rhett Taylor for a round table on restoring the State and Local Tax (SALT) Deduction next Wednesday, May 5.
In 2017, the Trump Administration hiked taxes for many middle-class families by capping the SALT deduction at $10,000. In the Tenth District alone, approximately 42% of filers used the SALT deduction. Congressman Schneider will discuss his recent efforts in Congress to repeal this unfair tax burden and discuss the impacts of reinstating the SALT deduction with Rep. Carroll, Treasurer Kim and Mayor Taylor.
Register for the round table here.
Please keep reading for more information on getting vaccines, what's happening in Washington and around the district.
VACCINATION UPDATES
All Illinois residents 16 and older are now eligible to receive a vaccine. As the American Rescue Plan continues to help put more shots in arms, I am glad to see that 32.3% of Illinois residents have been fully vaccinated.
More detailed information about how and where to sign up for vaccine appointments can be found on my website.
Visiting Lake County Mass Vaccination Sites in Waukegan and North Chicago
The American Rescue Plan is at work putting shots at arms. If you haven't gotten your shot yet, please get one as soon as you can. It is our best hope to beat back this virus and have life return to normal. As we are seeing in the United Kingdom and Israel, where COVID positively is well below 1%, getting everyone vaccinated works.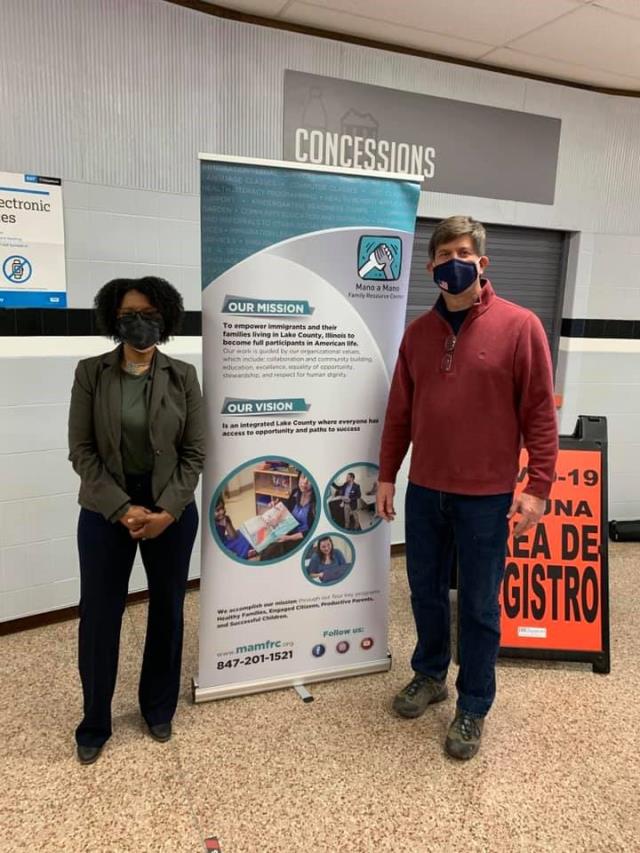 Above is a photo with State Senator Adriene Johnson at the North Chicago High School pop-up vaccination clinic on April 24. A BIG thank you to all the Community Health Workers who made this event possible by going door to door to talk to people about the importance of getting vaccinated. Under-served and immigrant communities were disproportionately impacted by Covid-19, which is why we need to make sure they receive equitable access to the vaccine. I want to especially thank Mano a Mano Family Resource Center along with Illinois Department of Public Health (IDPH), North Chicago Community High School, City of North Chicago, Waukegan Township, and North Chicago Think Tank's Billy Coleman for organizing this event.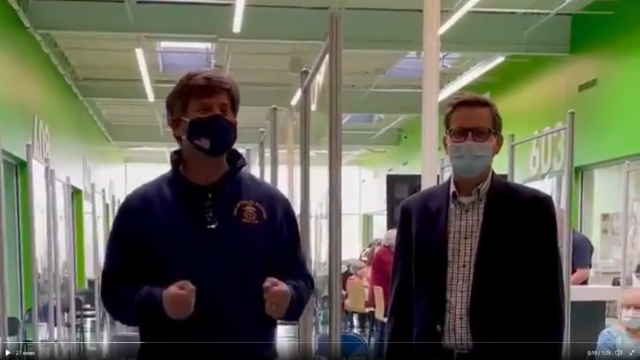 I also had a chance to visit the vaccination site at Cristo Rey St. Martin High School, in partnership with the Captain James A. Lovell Federal Health Care Center, in Waukegan on Saturday. One of the best things you can do to protect local veterans today is get vaccinated. Anyone in the circle of care for a veteran can get the Moderna vaccine through the Captain James A. Lovell Federal Health Center by calling 224-610-3899. For more information, watch this video.
ANNOUNCING SUBMISSIONS FOR COMMUNITY PROJECT FUNDING AND LOCAL TRANSPORTATION PRIORITIES
Last week I submitted 15 Tenth District priorities to the Transportation and Infrastructure Committee and Appropriations Committee as part of their authorization  and appropriation processes.  These projects represent programs that, should they be funded by the respective congressional committee, will benefit the entire Tenth District. The projects are listed below.
College of Lake County Workforce Development Project
Dady Slough Flood Storage and Wetland Enhancement, Park City and Waukegan
Lake County Behavioral Health Center Addition
Lake County Emergency Operations Center
IL-21 Milwaukee Ave. Improvements, Glenview
Metra Zero Emissions Vehicle Pilot
North Chicago Pace Bus Route Access at Lovell Federal Health Care Center
North Chicago Storm Sewer
Northern Illinois Foodbank – New Distribution Center
Park Street Closure and Enhancement Project, Mundelein
Patriot Bike Path, Lake County
Waukegan Carnegie Museum Revitalization Project
Wolf Road Sidewalk, Prospect Heights
Zion 27th Street Resurfacing
Zion Stormwater Project
You can see more information including project descriptions for Appropriations Requests here and T&I. Authorization requests here.
NEW RESOURCES AVAILABLE FOR SMALL BUSINESSES
 The American Rescue Plan established the Restaurant Revitalization Fund (RRF) and the Shuttered Venue Operators Grant (SVOG) for small businesses struggling during COVID. Applications for both programs are now open.
Guidance for Small Businesses Claiming Deductions from First-Round PPP Loans
The Treasury Department and the Internal Revenue Service have issued Revenue Procedure 2021-20 for certain businesses that received first-round Paycheck Protection Program (PPP) loans but did not deduct any of the original eligible expenses because they relied on guidance issued before the enactment of tax relief legislation in December of 2020. View the guidelines here.
Small Business Community Resources

The Illinois Small Business Development Center is offering training programs through TAD (Training Assessment and Development) and BizHub through funding from the CARES Act passed last year.
BizHub: BizHub offers Q&A with local entrepreneurs and experts, access to a network for small businesses, a startup knowledge center, and opportunities to share your startup story or get tips from other small businesses.
TAD: CLC offers TAD, an affordable cloud-based integrated system, to employers of any size in Lake County. TAD is a high-quality, results-oriented training designed for any-size organization. They offer training and workshops on a variety of topics including business writing, communication, ESL, leadership, and more.
CELEBRATING EARTH DAY
As we celebrate Earth Day this year, we must do our part to protect what our planet has to offer. We need to fight climate change, invest in green infrastructure, and ensure that our communities have clean air to breathe.
Facebook Live with Taran Lichtenberger from the Chicago Botanic Gardens

On Friday I hosted a Facebook Live conversation with Taran Lichtenberger from the Chicago Botanic Gardens. We had a great discussion about Earth Day, the importance of climate change, and the Garden's Budburst community project. If you missed it, you can watch the conversation here.
Cleaning Up Our Community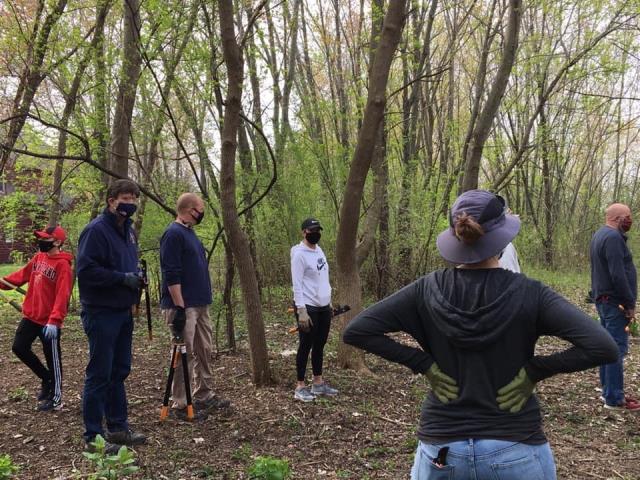 This Earth Day, we can all do our part to protect our planet. I spent Saturday morning at an Earth Day Clean Up with Lake County's Veterans and Family Services Foundation. We had a great time clearing buckthorn and litter out of the Rollins Savanna Forest Preserve.
WHAT'S HAPPENING IN WASHINGTON
 Schneider Introduces Bipartisan Israel Relations Normalization Act of 2021
 Last week I introduced a bipartisan bill to build upon the success of the Abraham Accords, the peace and normalization agreements between Israel and the United Arab Emirates, Bahrain, Sudan, and Morocco, by stating U.S. policy is to expand and strengthen these normalization agreements while requiring coordination throughout the Administration.
The 2020 peace and normalization agreements between Israel and her neighbors were historic steps for a more peaceful, secure, and prosperous future in the Middle East. The United States must continue to nurture these bonds in the pursuit of regional stability. It is my hope now, as it was when these accords were first announced, that these accords will open the door to a new era of peace, building momentum to future normalization agreements and ultimately forging a path to an agreement between Israel and the Palestinians ensuring a secure, Jewish and democratic Israel living side-by-side with a Palestinian state with peace, security, and prosperity for both peoples.
AROUND THE TENTH
 Improving Our Drinking Water Infrastructure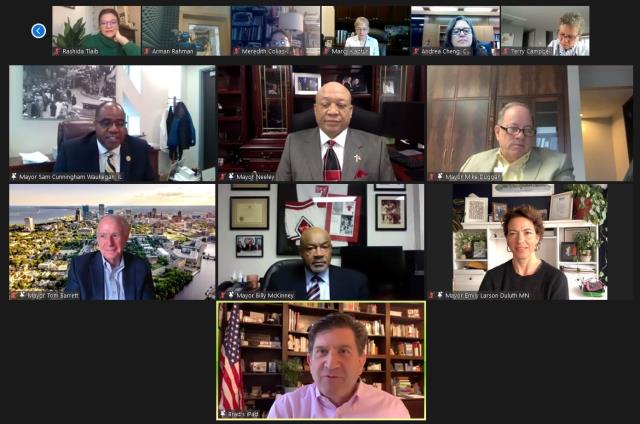 Climate change has led to decreasing water levels in Lake Michigan, which provides drinking water for 6.6 million people across Illinois. I was glad to meet with local leaders from the Great Lakes Cities Initiative last week to discuss how we can work together across the aisle to improve our water infrastructure, including eliminating lead from water lines.
Commemorating the Armenian Genocide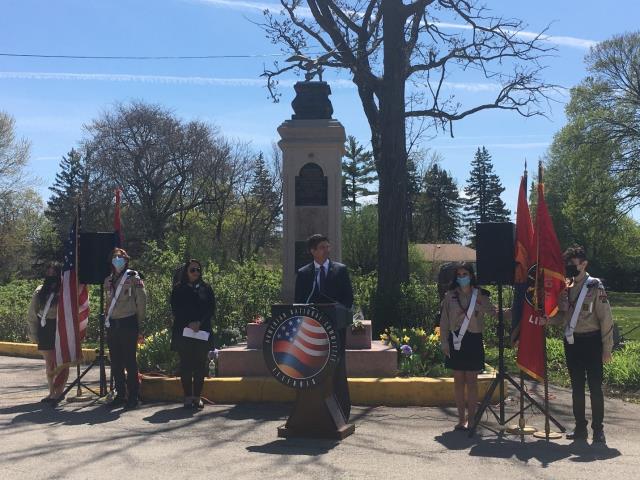 President Biden announced in a historic decision last Saturday that he will join Congress in formally recognizing the Armenian genocide, breaking years of precedent. I was proud to join the Armenian National Committee this weekend to commemorate this tragedy and remember the nearly 1.5 million Armenian men, women and children who were murdered by the Ottoman Empire. There are nearly 20,000 Armenians who live in the Tenth District, and we will never forget who we are or where we come from.
RESOURCES  
Under prior guidance, businesses that received PPP loans to cover payroll costs, interest on covered mortgage obligations, covered rent obligation payments, and covered utility payments could not deduct corresponding expenses.
With the Dec. 27, 2020, enactment of the Consolidated Appropriations Act, 2021, businesses now may claim these deductions even though they received PPP loans to cover original eligible expenses. These businesses can use the safe harbor provided by this guidance to deduct those expenses on the return for the immediately subsequent year.
Restaurant Revitalization Fund
Restaurants in Illinois are able to apply for direct relief through the Restaurant Revitalization Fund. Illinois's independent restaurants, like so many businesses across our country, have struggled and sacrificed in the face of the pandemic. The American Rescue Plan took special steps to help these businesses overcome their struggles and get them the relief they need and deserve to bring Illinois economy and jobs back to life.  Applicants can register on the U.S. Small Business Administration application portal. The $28.6 billion Restaurant Revitalization Fund was created by the American Rescue Plan.
FEMA Providing COVID-19 Funeral Assistance
Beginning today, FEMA will start accepting applications for financial assistance for funeral expenses incurred after Jan. 20, 2020 for deaths related to COVID-19. The assistance is limited to a maximum financial amount of $9,000 per funeral and a maximum of $35,500 per application. Please find more information at FEMA's COVID-19 Funeral Assistance website or call 844-684-6333 for help.
Apply for Lake County COVID-19 Rental Assistance Program
 Lake County renters who face financial hardship related to COVID-19 can now apply for the new Lake County Federal Emergency Rental Assistance (FERA) Program, which provides help for individuals paying rent and/or utility bills.
To qualify for help, residents must: pay rent in Lake County, have a COVID-related financial hardship, be at risk of homelessness or housing instability, meet income guidelines based on household size, and provide appropriate documentation.
More information and the application can be found here.
Collect your 2017 Tax Refund
The IRS currently has refunds totaling $1.3 billion for people who never claimed their 2017 tax refunds. If you didn't file a 2017 federal income tax return, you can still claim your refund if you file your 2017 income tax return by May 17, 2021.
If you were eligible for the Earned Income Tax Credit in 2017 and did not file a return, you can still receive the EITC retroactively if you file by the May 17th, 2021 deadline.
Learn more on the IRS website.
IN CLOSING
 We are thrilled and relieved to share that our rescue dog JoJo is now safe and sound at home.  We reunited with her after 10 long days, thanks to the help of the Lake County Forest Preserve police and Officer Sam Diaz, who helped us rescue her from a fenced-off stormwater retention area on the preserve.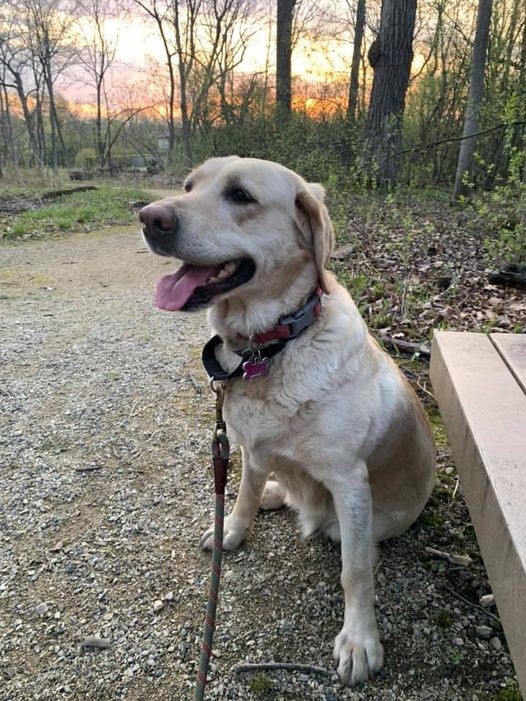 From the bottom of my heart, thank you to everyone who helped look for JoJo, who shared the search on your own social media, placed signs and who sent their positivity and good thoughts our way. You were an extraordinary help. You kept us strong throughout and helped bring us to this happy moment.
I'd also like to take this moment to promote pet adoption. We rescued JoJo from a puppy mill where she was kept in a cage for the first four years of her life. If you are able, consider adopting a rescue pet from Orphans of the Storm, PAWS, Heartland Animal Shelter or other organizations throughout our district.
Onward,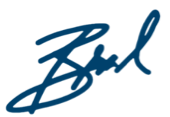 Bradley S. Schneider
Member of Congress