10th News: Transformational Infrastructure Bill Delivered
By now you probably know that on Friday night, at 11:24 pm to be more precise, Congress passed the bipartisan Infrastructure Investment and Jobs Act, a once-in-a-generation investment to rebuild, and in many ways, reimagine, our nation's base infrastructure. Key aspects of the bipartisan bill include repairing crumbling roads and bridges, expanding public transport, building electric vehicle charging stations around the country, modernizing airports, bringing broadband access to every American home and replacing lead pipes in our communities. These transformative investments will improve our quality of life while at the same time take significant strides in tackling climate change.
Admittedly I was more than a bit tired when I shared this message from my office early Saturday morning to celebrate passing the infrastructure act.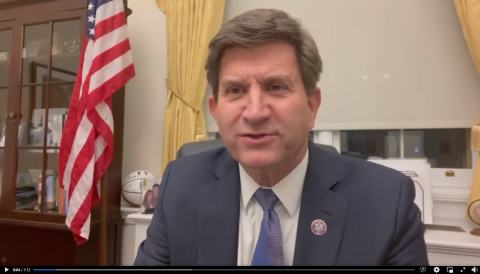 Federal action on infrastructure was long overdue. What proved elusive for previous Democratic and Republican administrations (remember there were nine "infrastructure weeks" in the last administration), was finally achieved this year. I was proud to be part of the bipartisan Problem Solver's Caucus effort that kicked of the negotiation process this summer, and even prouder to be on the House floor last week to help pass the bill. I am grateful that Congress and President Biden delivered on this major promise to the American people.

Friday was also a day of good economic news. The Biden Administration and Congress have delivered one of the strongest economies of the last forty years, and the October jobs report shows that the historic investments we have made to help our nation recover from the pandemic are working. With the help of critical legislation like the American Rescue Plan, the economy added 531,000 jobs last month and figures for September and August were also adjusted significantly upward. Unemployment claims have hit a pandemic-era low: down to 4.6%, from 6.3% in January. Wages are up nearly 5% from a year ago. The strong job growth is also reflected in the strong stock market with the Dow above 36,000 for the first time ever.

Now we must turn our attention to passing President Biden's Build Back Better agenda to continue growing our economy and preparing the next generation for the future. From the start that I have been clear that this bill must, at the least, addresses four key priorities: climate change, children and education, health care, and jobs and the economy. Also, I, with my colleagues on the Ways and Means committee, have committed to ensure this bill is responsibly paid for. I am pleased that the compromise agreement makes significant progress in all four areas and is projected to not only be fully paid for, but to actually reduce our national deficit. I look forward to receiving additional input from the Congressional Budget Office on projections for the impact of the agreed upon package, and expect that the House will vote on the full bill within the next few weeks.

As for this week, I am happy to be working in the district. Today I am excited to welcome the Secretary of Health and Human Services Xavier Becerra to the Tenth District. We are together hosting a roundtable with community leaders to discuss the newly approved Covid-19 vaccines for children and their equitable distribution. Lake County has the third highest vaccination rate in Illinois, with nearly 59% of the population fully vaccinated. I'm looking forward to discussing our community's incredible work to save lives, protect people from COVID-19, and get America back to work

Finally, I'd like to wish a very happy Diwali to all those who celebrated in our community and around the world last week. May we all remember that light always triumphs over darkness.

Keep reading for more information on what's been happening in Washington and around the district.
What's Happening in Washington
Bringing Infrastructure to Illinois
The historic. bipartisan Infrastructure Investment and Jobs Act,  passed by Congress on Friday will benefit communities all across Illinois. Here's how the package helps Illinoisans: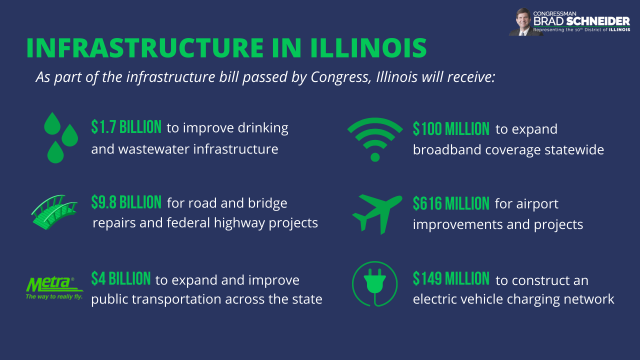 You can read the White House fact sheet on the bill here.
Boots to Business: Promoting Veteran Entrepreneurship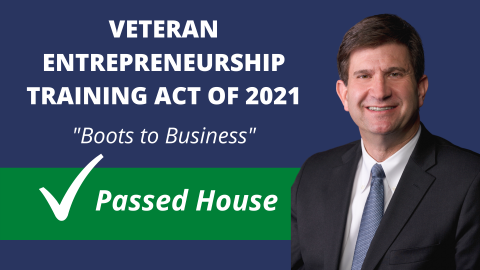 In addition to infrastructure, I was very excited when my bipartisan legislation, the Veteran Entrepreneurship Training Act of 2021, overwhelmingly passed the House by a 418-2 vote. The bill formally authorizes the successful Boots to Business (B2B) program, that has already assisted more than 50,000 veterans and their spouses, to continue helping transitioning service members start and grow businesses.

We know that many veterans have the experience and learned the skills necessary to become successful entrepreneurs and small business owners. Just as our nation's security rests on the shoulders of those in our armed services, our nation's economic growth relies on small business and American entrepreneurship. As we continue to beat back the pandemic, one of the best things we can do to help rebuild our economy is to unleash the ingenuity and entrepreneurship that can power our nation into the post-COVID, twenty-first century global economy. I appreciate the support of Rep. Roger Williams (TX-25) and my colleagues on both sides of the aisle to ensure that Boots to Business continues giving our veterans a leg up well into the future. Watch my floor speech in support of the bill here.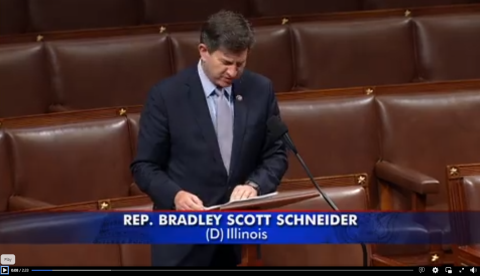 If you or someone you know is interested in applying for the Boots to Business program, you can learn more and apply here.
Oversight of State Department Operations
Also last week, the House Foreign Affairs Committee held an oversight hearing on "Assessing Progress and Challenges in State Department Management, Operations, and Reforms." You can view my inquiry of Deputy Secretary for Management and Resources, Brian McKeon at the 4-hour mark here.
District Connections
Upcoming Events
FRIDAY: Veterans' Day Reception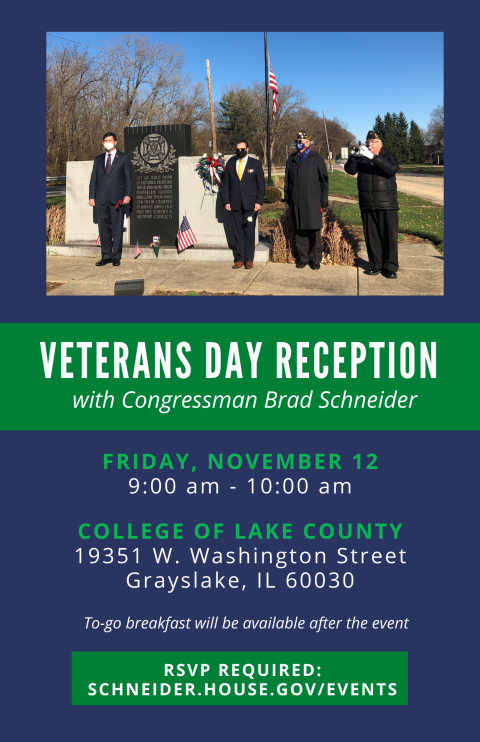 Please join me for a reception on Friday, November 12 at 9:00 AM to honor those in our community who have served our country. Besides providing a chance to meet with, and hear from local veterans, I will also share some of the ways that my office and local veteran organizations can be of assistance. Please register here.
Holiday Cards for Heroes

The holidays are a special time for families and friends to gather together, but many of our brave men and women in our armed forces must spend this season far from family and home. That's why office launched the "Holiday Cards for Heroes" program.

Constituents can drop off or mail holiday cards for those serving in our armed forced to my Lincolnshire office: 111 Barclay Blvd, Ste 200, Lincolnshire IL 60069 by December 14th, 2021.
Brad's Bookworms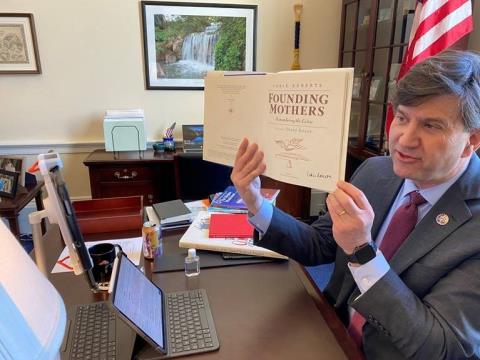 Reading books opens new worlds, no matter your age. The Brad's Bookworms Program encourages K-5 readers to read 10 books and discover new worlds — while also bringing the community together to help their students reach their reading goals. Learn more and apply here: https://schneider.house.gov/bookworms.
COVID-19 Update
While COVID-19 case rates are declining statewide, we must remain vigilant. Lake County was recently downgraded from "high" risk of COVID-19 transmission due to high vaccination rates.
The vaccine is safe and effective. Currently, 95% of COVID-19 hospitalizations are people who are not vaccinated, and, tragically, 99.5% of all COVID-19 deaths are people who were not vaccinated.

The FDA recently announced new guidance for booster shots. The following populations are eligible for boosters:

Individuals over 65 and older

Individuals 18-64 at high risk of severe COVID-19 due to immunocompromising conditions

Individuals under 65 who have high-risk occupations for exposure to COVID-19

The vaccine is saving lives. So again, tell your loved ones, your friends, neighbors and coworkers, join the fight and get your shot!
RESOURCES
LONG WAITS FOR PASSPORTS: Look Before You Book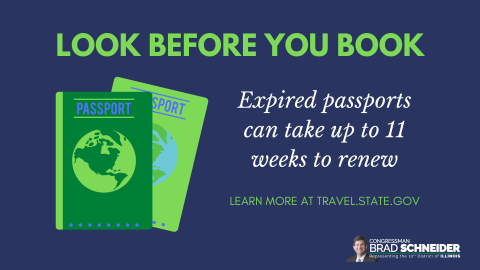 As more and more people get vaccinated, travel is starting to pick back up again. My office has received a major uptick in calls asking to expedite passport renewals lately. If you plan to travel internationally, remember to check the expiration date on your passport before you book your trip. It is taking much longer than normal to renew a passport, so make sure to plan ahead.

Check the passport website to get an idea of processing time -- expedited processing is now taking 5-7 weeks from submission to receipt, regular processing 8-11 weeks.

At this point, expedited exceptions are only being made in case of emergency travel. In other words, apply now for that passport you will need for the trip you might take over Winter Break. Passports last for 5 or 10 years depending on what age you were issued your first passport.
Lake County: COVID Rental Assistance Programs Open Now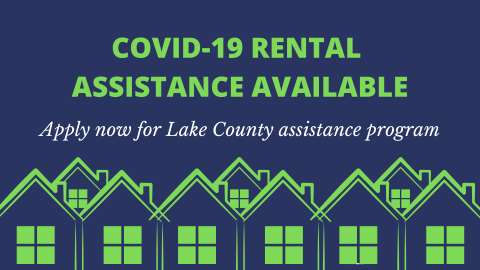 Lake County is offering rental assistance programs for those who face financial hardships related to COVID-19 and are struggling to pay rent. The deadline to apply for rental assistance in Cook County has passed.
Learn more and apply here for the Lake County Federal Emergency Rental Assistance Program.
In Closing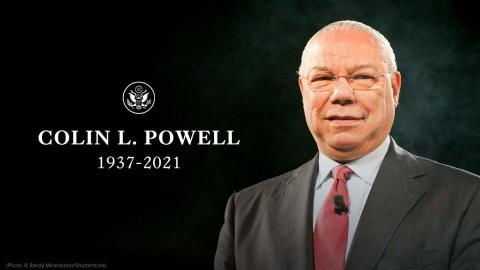 Last week our nation honored the life and service of American hero and former Secretary of State Colin Powell during his memorial service. I was touched by the beautiful tribute to his extraordinary life of service to our country, especially the eulogy shared by Powell's son Michael. In honor of Secretary Powell, I wanted to share his thirteen rules of leadership:
It ain't as bad as you think! It will look better in the morning.

Get mad and then get over it.

Avoid having your ego so close to your position that when your position falls, your ego goes with it.

It can be done.

Be careful what you choose. You may get it.

Don't let adverse facts stand in the way of a good decision.

You can't make someone else's choices. You shouldn't let someone else make yours.

Check small things.

Share credit.

Remain calm. Be kind.

Have a vision. Be demanding.

Don't take counsel of your fears or naysayers.Perpetual optimism is a force multiplier.
As we continue moving forward over the next few weeks to pass President Biden's Build Back Better agenda, I know will be keeping these 13 rules in mind and I hope my colleagues will too.
Onward,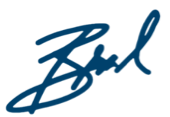 Bradley S. Schneider
Member of Congress