10th News: We Will Never Forget
I hope you and your families had a restful and enjoyable Labor Day weekend, and for those observing the holiday, a meaningful Rosh Hashanah.

With the week shortened by the holidays, I am not sending a full newsletter. Instead I wanted to focus on marking and remembering the the heinous attack on our nation twenty years ago tomorrow.

We all remember exactly where we were when we first heard of the unimaginable terrorist attacks in New York, Pennsylvania, and at the Pentagon. Together we vowed to never forget the lives lost, the bravery of our first responders, or the sacrifices made by so many.

On September 11, 2001, I was dropping my sons at school when I initially heard of the strike on the first tower in New York. I was in my car on the way to the office when the second plane hit. I remember like it was yesterday joining my employees in our conference room, watching in horror as the towers collapsed. One of my more vivid memories is going to donate blood, only to be told that none was needed.

The events of that day, the subsequent national unity in our country and the outpouring of compassion across the world profoundly affected me, as I imagine every American.  Personally, it was one of the prime motivators for pursuing a career in public service. I know for my son, it was the beginning of a sense of national duty that led him to eventually join the Navy.

So much has changed in the two decades since. But much is still the same. Among the things that are the same is that there are people who wish to bring harm to America and to see us falter. Sadly, one thing that is different now is that our nation is more divided from within. But I believe there is a powerful force that can help us move to a better, more secure future: the undying commitment of Americans to stand for good. We see that every day in the thousands of men and women who serve our nation, whether in the armed services or our diplomatic corps.

So tomorrow, when we say 'never forget,'  let's join that with a few moments of personal reflection on how each of us individually — and all of us together — can not only remember, but how we can honor the memory of all those lives lost 20 years ago.  And as you carry on your business this weekend, and throughout the year, acknowledge the first responders, recalling the more than 400 who on 9/11 lost their lives when they rushed in to save as many people as possible.
Keep reading for upcoming events and district resources.
In the News
Tenth District Fire Departments Win Federal Grants
I am proud to announce that seven fire departments across the Tenth District were recently awarded $1.3 million in federal grants to seven fire departments.

Our firefighters and first responders answer the call, putting their lives on the line every day for our communities. We owe it to them to ensure their departments have the resources and training they need to keep themselves and our neighborhoods safe. I am thrilled that our communities won seven competitive grants. My team and I remain available to help fire departments and other local governmental and non-profit organizations locate and apply for federal grants. Read more from Journal & Topics here.
Helping Constituents and Loved Ones in Afghanistan
My office has been working around the clock to help people throughout the district and across the country who are at-risk or have loved ones still at risk in Afghanistan. Read more from the Lake County News Sun.
Upcoming Events
Virtual Career Expo – Friday, September 17th
Please join me, State Rep. Rita Mayfield, the Job Center of Lake County, and the Illinois Department of Employment Security for a virtual career expo featuring employers across the district. Register here.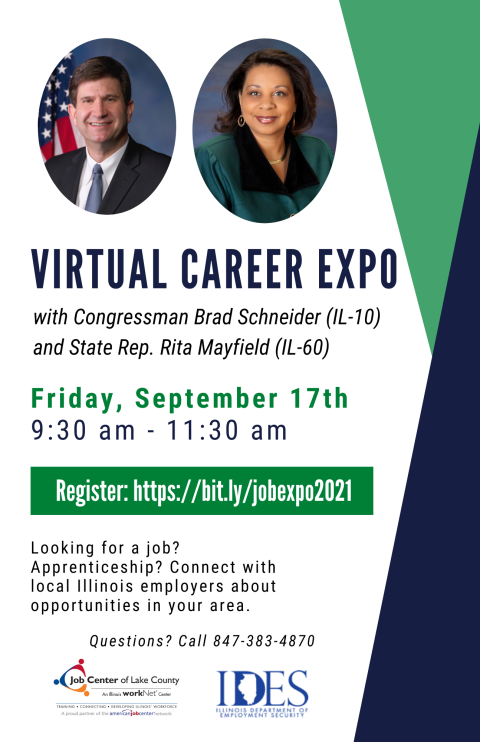 Service Academy Night: Virtual Information Session 9/14
If you or your student is interested in military academy service, join us on Tuesday, September 14th from 6:00 pm – 7:30 pm to learn more about the process. RSVP for the information session here.
 
You can also learn more about the application process on my website: schneider.house.gov/services/military-academy-nominations.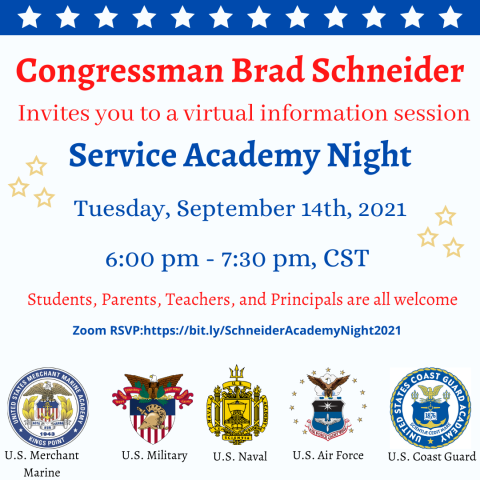 Resources
COVID-19 Rental Assistance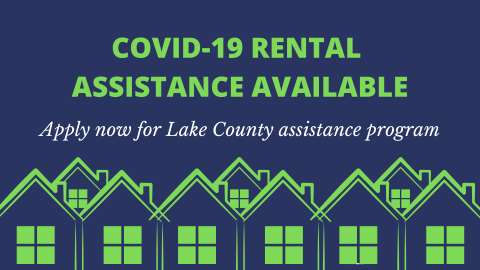 Lake County renters who face financial hardship related to COVID-19 can now apply for the new Lake County Federal Emergency Rental Assistance (FERA) Program, which provides help for individuals paying rent and/or utility bills.

To qualify for help, residents must: pay rent in Lake County, have a COVID-related financial hardship, be at risk of homelessness or housing instability, meet income guidelines based on household size, and provide appropriate documentation.

More information and the application can be found here.
Mortgage Help for FHA-insured Borrowers

The Federal Housing Administration launched a COVID-19 mortgage forbearance program to help those struggling to pay their mortgage. If you are one of the many FHA-insured borrowers in communities across the country having difficulty paying your mortgage due to the pandemic, visit the HUD website to learn more. Apply before September 30.
Back to Business Grants: Applications Open Now

Governor Pritzker recently announced the statewide Back to Business (B2B) program, which will provide $250 million in grants to small businesses across Illinois experiencing significant losses from COVID-19. Top priority will be given to restaurants, hotels, arts businesses and more. Learn more and apply here.
Onward,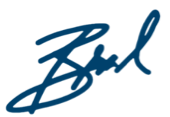 Bradley S. Schneider
Member of Congress