10th News: Wishing you a Happy Passover and Easter Season
This newsletter arrives in the middle Holy Week and Passover. Both holidays herald the coming of spring and the renewal it brings. This year especially, as we finally seem to be making progress against the pandemic, may the spirit of the season lift up and inspire each of us, our families, our community and our nation.
Looking towards this summer, I pray we may once again be able to fully celebrate future holidays together. The recently enacted American Rescue Plan continues to help put more shots in arms, money in pockets, kids back to school and people back to work. But we are not yet there. Until we get everyone vaccinated and the virus fully beat down, please stay vigilant and keep yourself and all around you safe and healthy.
Last week was a "committee work week" so, though the House was not in session, all three of my committees—Ways and Means, Foreign Affairs and Small Business— hosted virtual hearings and briefings. Foreign Affairs also held a committee markup to consider 12 bills on a range matters. Of particular note was a resolution to finally repeal the 2002 Authorization for the Use of Military Force (AUMF) against Iraq. All bills considered, including the repeal of the 2002 AUMF, were voted out of committee and referred to the full House.
On a more somber note, last week we again witnessed an incomprehensible mass shooting, this time at a grocery store in Boulder, Colorado.  This one less than a week after the horrific murders in Atlanta, Georgia.  My heart breaks with sorrow for the victims of these, and every tragic shooting. But "thoughts and prayers" are not enough. We need to take concrete steps to limit access to the military style weapons typically used in these mass shootings.  And the Senate must swiftly pass the bill sent by the House to require universal background checks. More than 90 percent of the population supports the bill.  Senators should follow suit.
Last, but not least, municipal elections are underway.  Unfortunately, not everyone casts a ballot in these local races, but the outcomes decided on April 6th impact us all.  Please take the time to review the candidates and get out to vote.  Your voice matters!
To learn about elections in your district, visit here for Lake County elections and here for Cook County elections
Keep reading for more information on vaccines, what's happening in Washington, and what's going on around the district.
VACCINATION UPDATES
As the American Rescue Plan continues to help put more shots in arms, I am glad to see that more than 16% of Illinois residents have been fully vaccinated. We expect supply to increase soon, especially once Illinois receives more doses of the Johnson & Johnson vaccine in early April. However, please know that demand still exceeds supply and it could be some weeks before an appointment opens.
Current Vaccination Phase: Phase 1b Plus - Front line workers and/or any adults age 65 and older.

NEW: Higher education staff, government workers, media are now eligible

Beginning March 29: Food and beverage workers, construction trade workers, and religious leaders will be eligible
Beginning April 12: All Illinois residents 16+ years and older will be eligible
More detailed information about how and where to sign up for vaccine appointments can be found on my website.
WHAT'S HAPPENING IN WASHINGTON
Fighting for the American People: COVID Relief, Immigration Reform and More
The House is on recess for the holidays after a remarkably busy first three months of the new Congress. Since the 117th Congress began, my colleagues and I in the House have passed many bills that address issues critically important to the American people. I won't list them all, but I want to highlight a few of the bills here:
The American Rescue Plan, a sweeping package of actions that will provide relief to millions of Americans struggling to make ends meet by putting shots in arms, money in pockets, kids safely back to school, people safely back to work, and helping small businesses who are struggling to reopen. On passage, the bill was supported my more than 70% of the public, Republican and Democrat alike. 
The Dream and Promise Act will finally provide a certainty for DREAMers and offer a path to citizenship in the only country they know.
The Equality Act will guarantee legal equality for LGBTQ Americans by extending anti-discrimination protections to people based on gender identity and sexual orientation. No one should ever fear losing their job, or even their home, simply because of who they love.
The George Floyd Justice in Policing Act offers a major package of police reforms that will improve law enforcement accountability, ban chokeholds, build trust between police and the communities they serve, and change the culture of law enforcement
The For the People Act (HR 1) will protect every citizens right to vote and bring confidence to our election process by restricting the influence of dark money in campaigns, fixing partisan gerrymandering, expanding voting rights protections and strengthening ethics rules.
The Protecting the Right to Organize Act reinforces workers' rights to join a union and collectively bargain while holding employers who violate workers rights more accountable.
The Bipartisan Background Checks Act and the Enhanced Background Checks Act, two commonsense, lifesaving gun violence prevention bills that would require background checks on all gun sales and close the Charleston loophole that led to the horrific hate crime at Mother Emanuel AME Church in 2015
The Violence Against Women Act Reauthorization, originally authored by then Senator Joe Biden, enshrines legal protections for survivors of domestic and sexual violence and expanding assistance services
The National Apprenticeship Act would create nearly one million new apprenticeship opportunities and save taxpayers money on unemployment insurance
The America's Wilderness and Public Lands Act protects our public lands for generations to come by designating 1.5 million acres of land as wilderness
The Farm Workforce Modernization Act will provide stability to America's agricultural industry by creating a pathway to legal status for agricultural workers
These are just 11 of the many bills introduced and passed by the House since January 3.
AROUND THE TENTH
The very troubling increase in the incidence of anti-Asian violence, both verbal and physical, has been at the top of our news lately.  On Friday, I had the honor to speak with Dr. Yoon Tae Kim, the president of the Korean Cultural Center of Chicago. to discuss the surge of anti-Asian hate crimes and the impact it is having on his community. If you missed our conversation, you can watch it here.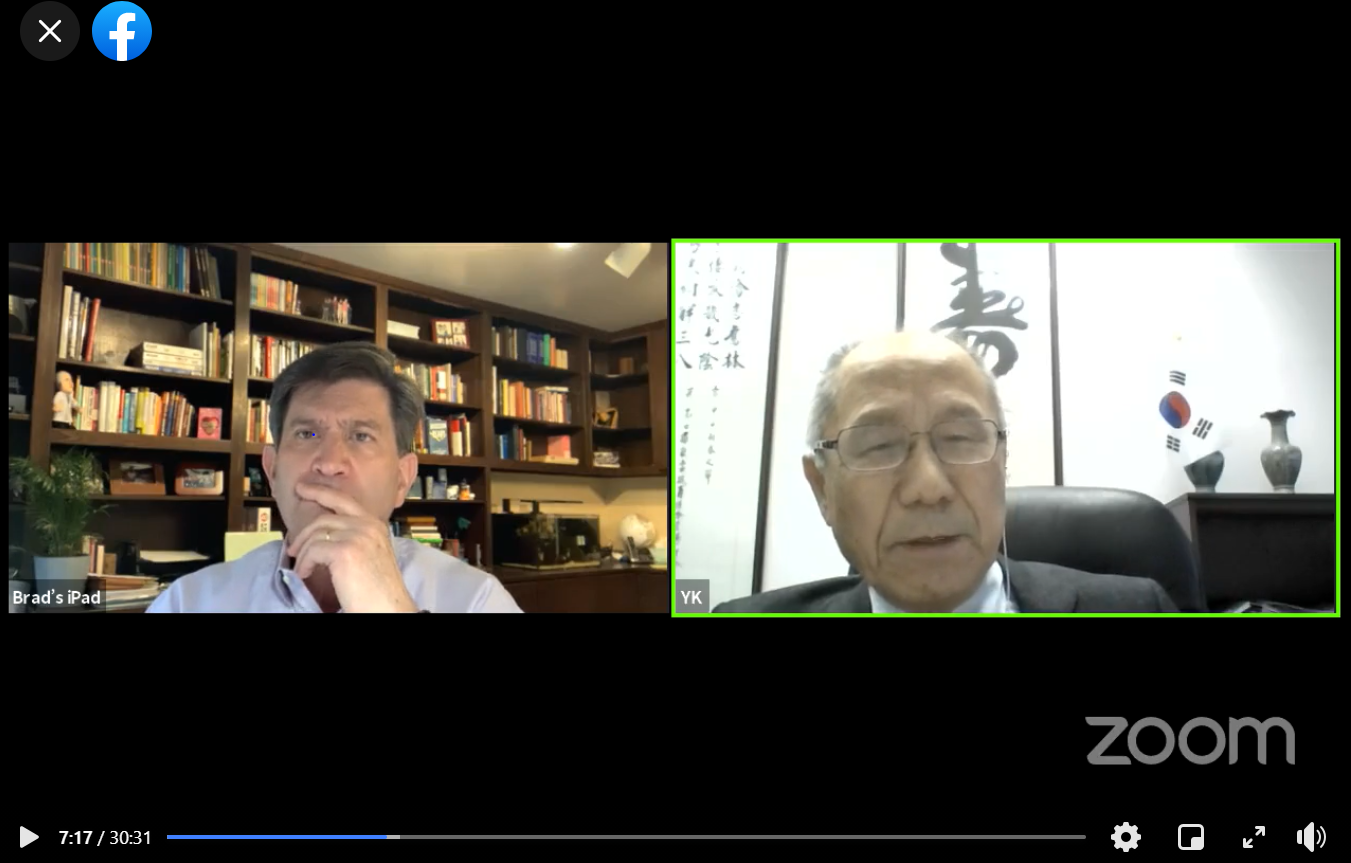 Applications for the Cook County Rental Assistance Program Close April 2nd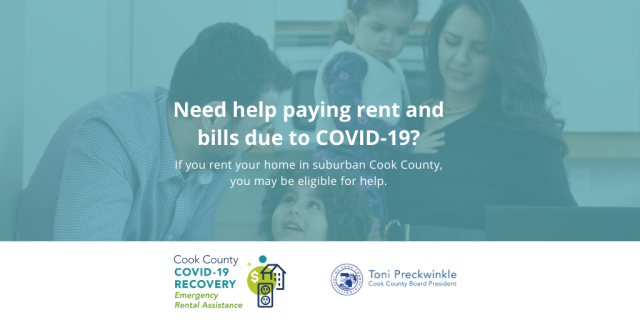 During the pandemic, many people are struggling to pay rent or make ends meet. If you live in Cook County and need help paying your rent or utilities, applications are now open for the Cook County Emergency Rental Assistance program. The program pays up to 12 months of missed rent and utility payments and up to 3 months of future rent payments directly to your landlord or utility provider.
Applications will remain open until April 2, 2021. Apply here.
Apply for the Congressional Art Challenge by April 16th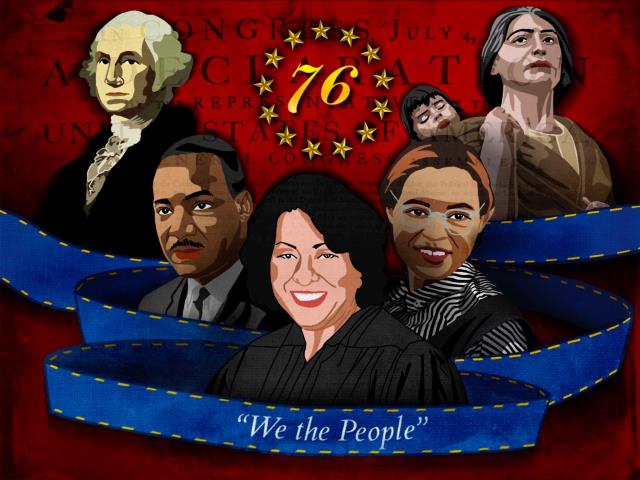 Last year's winning artwork, submitted by Janette Martinez-Tolention from Waukegan High School.
Applications for this year's Congressional Art Competition are now open! This year's theme is "Unity," and students are encouraged to interpret the theme however they wish. The winner will have their artwork displayed in the U.S. Capitol for one year.
Applications are due April 16th. For more details and the link to the application form, please visit my website.
EVENT: Join me on April 8th for a Mental Health Round Table
During the pandemic, many of us have faced unique challenges or social isolation that has taken a toll on our mental health. Please join me for a round table on Thursday, April 8 at 6:00 pm as I sit down with four mental health professionals to discuss practical solutions to taking care of mental health. Please register here.
COMMUNITY PROJECT FUNDING
The House of Representatives will be soliciting Community Project Funding (CPF) requests for targeted programmatic funding for the fiscal year 2022 cycle. CPF is a new initiative for Fiscal Year 2022 that will allow Members of Congress to request direct funding for projects that benefit the communities they represent. The new initiative entails stringent eligibility, ethics, and transparency guardrails and is only available to state, local, tribal, and territorial governments, as well as some non-profits. Additionally, only projects with evidence of strong support from the community will be considered, and evidence of this support and community need is required as part of your submission.
To learn more about requesting Community Project Funding, visit my website.
IN CLOSING
The Easter and Passover season represent a time of renewal and healing. As our communities begin to heal and beat back this virus, I hope that you too are starting to feel a sense of renewal and optimism at what is to come. While we still have to remain vigilant and continue wearing masks, washing our hands and watching our distance, I do see the light at the end of the tunnel and I hope you can too.
Again, I wish all of you a very happy Passover, Easter and spring season.
Onward,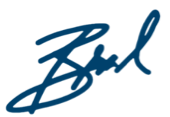 Bradley S. Schneider
Member of Congress