News from the 10th: Federal Vaccination Site to Open in Chicago
The sun is shining and the temperature is rising…it almost feels like spring.  I hope you are able to get outside and enjoy a breath of fresh air.
While I don't have anything to do with the good weather, I do bring good news from Washington: President Biden's American Rescue Plan is moving through Congress.  The $1.9 relief bill passed the House last Saturday at 2:05 AM.  Assuming the Senate concludes its work this week, the bill should make it to the President's desk before unemployment benefits expire on March 14th.
In more good news, the White House is bringing its war against COVID to Chicago. The Biden administration announced Friday that the United Center will soon open as a mass vaccination center with the capacity to administer 6,000 shots per day. The site is expected to be up and running by March 10. At first the site will be open only to seniors, and then later open to any eligible Illinois residents. Illinois residents 65+ will be able to sign up beginning March 4, at Zocdoc.com/vaccine.
And another vaccine, this one from Johnson & Johnson, was just approved meaning even more Americans will be able to get their shot soon.  Illinois is expected to receive 83,000 doses of the new vaccine this week, adding to the Pfizer and Moderna doses already here.
This week in Washington, the House will vote on bills that we already passed in the last Congress but were never considered in the Senate:  
H.R. 1 - The For the People Act lays out a bold vision for democracy reform and open, honest government. As the most significant voting rights and democracy reform legislation in the last half century, it would address big money in politics, expand voting rights, end extreme partisan gerrymandering, and hold elected officials accountable with tougher ethics laws.
H.R. 1280 - The George Floyd Justice in Policing Act is sweeping legislation that will constructively reform law enforcement and help prevent police brutality. This bill explicitly bans racial profiling, requires more training to prevent excessive use of force, bans chokeholds and no-knock warrants, and ends court-created qualified immunity. After George Floyd's tragic murder this summer and the nationwide protests that followed, we have the opportunity to enact real change and pass this important legislation.
Keep reading for more information on vaccines, what's happening in Washington, and changes to the PPP program.
VACCINE INFORMATION
From the start of the pandemic, I've been fighting for our communities and am doing all I can to help people to get vaccines and information as soon as possible.
More than 1 in 7 people in Illinois have now received their vaccine. And the numbers are improving: Lake County will receive 4,800 vaccines this week and 9,600 vaccines next week. Cook County will receive 22,800 vaccines the week of March 1 and 40,500 vaccines the week of March 8. And now we will soon see the more vaccine doses from Johnson and Johnson.  However, please know that demand far exceeds supply and it could be weeks before an appointment opens.
The vaccine information below can also be found on my website.
How to get vaccinated:
If you have not yet registered on your county website, please do so soon. Lake County residents should be using AllVax and Cook County residents have their own portal here. Once you are registered, you will be notified when your group is up to be vaccinated.  And when it is your turn, please get vaccinated.  The vaccines are safe, effective and our best hope to beat back the virus and get back to "normal."
Currently people in Phase 1A and Phase 1B are eligible to receive the vaccine.
Register for a vaccine appointment with the government:
The Illinois Department of Public Health has a vaccination locator webpage for COVID-19 vaccination sites. A total of 134 new locations have been added since February 4, for a current total of 517 locations open to the public across the State. The State is partnering with Kroger, Wal-Mart, Meijer, Mariano's, Walgreens, Jewel-Osco, and Hy-Vee pharmacies to provide vaccinations as well. 
If you are a veteran and receive your medical care from the VA, you can register at Captain James A. Lovell Federal Health Care Center. They also have a hotline number: 224-610-3899. If you are a veteran who might be interested in getting care at Lovell and have never received care at a VAMC, you can now enroll online here.
United Center Mass Vaccination Site:
Set to open on March 10, the site will provide vaccines to any adult 65+ or frontline worker who lives in Illinois. Appointments required. To schedule an appointment, beginning Thursday seniors can visit Zocdoc.com/vaccine or call (312) 746-4835.
North Chicago and Waukegan Seniors age 65+ can register for a vaccine appointment at Greenbelt Community Center; 1215 Green Bay Rd in North Chicago.  Please call (847) 582-136 or email vaccine@northchicagocommunitypartners.org with your full name, phone number and birthdate.
Waukegan seniors 65+ who reside within a 10-mile radius of Oak Street Health Clinic can now also make vaccination appointments at Oak Street Health Clinic, 3210 Grand Avenue, Waukegan, IL 60085. Call 847-244-9242 with your name, address, phone number, and date of birth to make an appointment.
Again, you can find more information, reference data regarding COVID and various assistance programs on my website.
UPDATE FROM WASHINGTON
House Passes Bold COVID Relief, Including $1400 Stimulus Checks
The House passed urgently needed COVID relief for millions of struggling Americans on Friday. President Biden's American Rescue Plan, which the Senate will vote on later this week, will get people back to work, help parents safely send their children back to school, help our families pay their bills, and help our small businesses build back their future. Congress must pass this bill so that we can truly heal our economy and unite our nation.
In a survey I sent out last week, Tenth District constituents by a 4:1 margin are more concerned about the government providing too little stimulus relief than Congress doing too much. The American Rescue Plan working its way through Congress will provide checks of $1,400 per person in direct assistance to households, extend expanded federal unemployment benefits until August, help small businesses and local governments, and of critical importance, accelerate the build out of a national vaccination program that includes setting up community vaccination sites nationwide. The American Rescue Plan is broadly popular nationwide, including support from Republicans and Democrats, because it will help us beat back the virus and give people the relief that they need from the health and economic impact of the pandemic.
Watch my speech on the House floor in support of the American Rescue Plan here.
Guaranteeing Legal Equality for LGBTQ Americans
In 27 states, it is still legal to discriminate against individuals based on their sexual orientation or gender identity. That's why I am proud to be an original cosponsor of H.R. 5 – The Equality Act.
The House first passed the H.R. 5 in 2019.  Like so many other bills, the Senate took no action and the bill expired with the end of the 116th Congress.  So last week I proudly joined my House colleagues to again pass the Equality Act and send it to the new Senate for consideration.  This bill is landmark legislation that prohibits discrimination on the basis of sexual orientation.
Equality means that no one in our great nation should be discriminated against because of who they are (gender identity) or who they love (sexual orientation).  I believe that each of us is created in the image of our maker, and all of us are equal under the law.  That is true irrespective of faith, ethnicity, political ideology, or sexual orientation.  No exceptions.
Honoring the 500,000 Lives Lost to COVID-19
Across our country, families and friends have had to say goodbye to more than 520,000 loved ones. Last week Congress (House and Senate, Democrats and Republicans) gathered to honor the memories of the lives lost to COVID-19. May their memories forever be a blessing.
AROUND THE TENTH
Congressional Art Challenge – Still Accepting Applications
Last year's winning artwork, submitted by Janette Martinez-Tolention from Waukegan High School.
Applications for this year's Congressional Art Competition opened! This year's theme is "Unity," and students are encouraged to interpret the theme however they wish. The winner will have their artwork displayed in the U.S. Capitol for one year.
Applications are due April 16th. For more details and the link to the application form, please visit my website.
Small Business News: Important PPP Changes
With so many of our small businesses struggling to stay afloat during the pandemic, the federal government has announced several improvements to the Paycheck Protection Program:
For a two-week period, only businesses with fewer than 20 employees can apply for PPP relief. This exclusive application window running from Feb. 24 – March 10 will help ensure that the smallest businesses are better able to access relief money.
The PPP loan calculation formula will change to include sole proprietors, independent contractors, and self-employed individuals. Many home repair contractors, beauticians and other businesses without employees were previously ineligible or underserved by PPP because loans were previously calculated based on annual profit. To address this oversight, the government will change the formula and set aside $1 billion for businesses in this category in low- and moderate- income areas.
Small business owners with a prior non-fraud felony conviction can now apply for PPP relief. This change removes the previous restriction that people who had been previously incarcerated were not eligible for PPP.
Small business owners with student loan debt can now apply for PPP. PPP was previously unavailable for the millions of Americans who have defaulted on federal debts within the last seven years, but this restriction has now been removed.
Read more about PPP changes here. I encourage you to apply for PPP or share this information with a business owner you know.
Protect Yourself Against COVID Scams
With all of the information out there about COVID-19, it's important to make sure that you're getting the right information. The Federal Trade Commission has launched a website to help you detect COVID scams as both an individual or a business.
Their top tips include: don't respond to texts, emails or calls about checks from the government and never give financial information to someone who says they are a contract tracer.
Free Grocery Truck on Friday, March 5
The Midwest Veterans Closet will host a free grocery truck for veterans this Friday, March 5th from 12 pm – 1:30 pm at 2323 Green Bay Road in North Chicago. Food is free to all neighbors in need; there is no ID or proof of income required.
UPCOMING EVENTS
TONIGHT: Tuesday, March 2nd at 6:00 pm: Fireside Chat Reflecting on Black History
Join me for a discussion with Waukegan mayor Sam Cunningham, North Chicago mayor Leon Rockingham and other special guests about Black History makers in our community. Register here.
TOMORROW: Wednesday, March 3rd at 6:00 pm: Tax Assistance Webinar
Next week I will host a tax assistance webinar with the IRS to help constituents learn about tax assistance resources in the district. IRS representatives will give a short presentation and be available to answer questions. Register here.
IN CLOSING
Last week I was touched to hear from many of my colleagues on why it was important to them to pass the Equality Act. If you haven't seen Rep. Jan Schakowsky's speech on why the Equality Act is important for people like her grandson Isaac, I encourage you to watch it here.
Following a repugnant transphobic attack by a Republican House member against Rep. Marie Newman's daughter, many of us stepped in support of Rep. Newman and the rights for all LGBTQ Americans. As Dr. Martin Luther King, Jr. said, "Hate cannot drive out hate; only love can do that." I hope that we can continue to carry that message forward.
As always, I hope that you and your loved ones are safe, strong, and healthy.
Sincerely,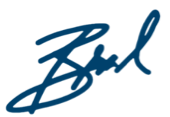 Bradley S. Schneider
Member of Congress